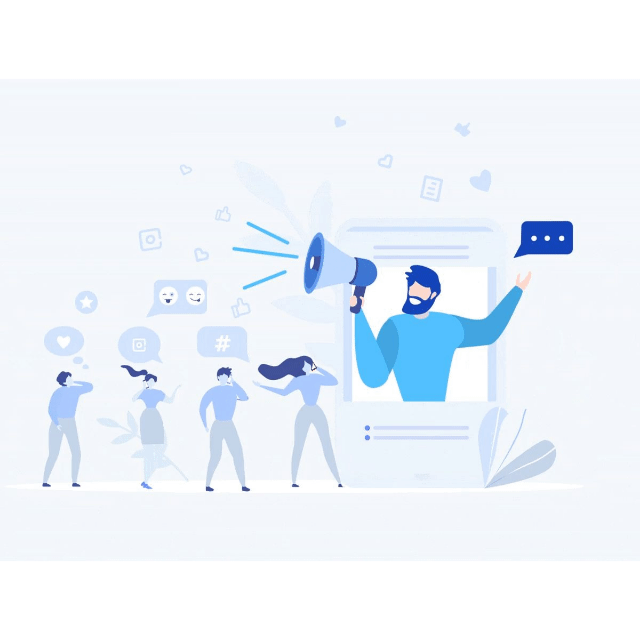 Digital Marketing Training in Hyderabad
Become a Certified Digital Marketing Professional
DDM is a pioneer in digital marketing education and offering the practical training as per industry standards. Our comprehensive digital marketing course will help you master the subject in theory and practical.
Discover the professional in you.
A wide range of career options.
Deployment of Skills from one company to another and many more
Professional Digital Marketing Training For Your Business
Deep Digital Media is one of the Best Digital Marketing Institutes in KPHB, Hyderabad. Our Digital Marketing Course take a holistic view of digital marketing, whilst really focusing on the more quantitative and data-driven aspects of contemporary marketing.
Call us now
Digital Marketing Training Course
Our blend of academic and practical learning ensures that our students build tangible skills that translate to today's evolving marketing landscape.
Search Engine Optimization
What are the things consider in SEO, what makes SEO interrelated with rankings
Email Marketing
Is Email Marketing matters even in such advance and developing smart life, does it?
Mobile Marketing
How we can market our product through the mobile as handy device, what's the importance.
Social Media Marketing
What makes the Social Media Sites to stand in the list, Is that weigh such importance.
SMS Marketing
How does the SMS marketing work is it as social media marketing or does it matters.
Online Reputation Management
What is Online Reputation does it matters a for a website how to brand the product.
PPC/ SEM/ Adwords
Every click matters as it cost for every click, optimize in best way to advertise the product
Affiliate Marketing
What is Affiliate marketing how to affiliate the product to the person which matters.
Google Analytics
What is Google Analytics and how we can use them for marketing purpose.
FEATURES
Achieve something bigger in a better way
Your training partner in filling digital and direct marketing skills gaps, setting you apart as an expert and make a great impact with our Digital Marketing Training Course!
Best Quality Training/Course
Flexible Timings
Online/classroom Training
Post Training Support
Backup Classes
Practical Learning
4-6 Members Per Batch
Job Assistance
Full Knowledge gain Guarantee
Experts/Highly Skillful Staff
Making your website SEO and user friendly.
Brand awareness.
Branding of social media.
Focusing of SEO for long term results.
Running adwords to get instant results.
Take care of brand reputation.
Increasing ROI.
Read More
Digital Marketing Course Training Institutes in Kukatpally, KPHB, Hyderabad:
Best Digital Marketing Course Training Institute in Kukatpally, KPHB, Hyderabad. Digital Marketing course by Deep Digital Media Training Institute can help you to master from basic to advance concepts of Digital Marketing Training Institute. We Offer practical training on real-time projects which will help you to master the subject. Our course offers Word Press website designing, SEO Training Institute (Search Engine Optimization, SEM Training Institute (Search Engine Marketing), Google Ad Words Training Institute, Social Media Marketing Training Institute, Email Marketing Training Institute, Online Reputation Management Training Institute, Money Making Strategies and more.
We deliver the Digital Marketing Training in Classroom and Online mode. We are offering both Weekdays and Weekends Classes for Digital Marketing Training Course. We started as a Digital Marketing Training Institute in Kukatpally, KPHB, Hyderabad, with a primary vision to conduct forward-thinking of providing hands-on experience on Real Time projects for industry professionals around the world.
Digital Marketing Training Classes is a way of promoting the products on a digital platform. Digital marketing Training is a mode of marketing the product, to the targeted customers with the help of most advanced marketing tools, to get better and targeted results in the organisation. Marketing the products and services on various platform like search engines, social media, email, mobile apps etc. is known as digital marketing.
Digital Marketing Training Courses includes all kinds of marketing efforts that utilises electronic media and electronic devices. It integrates all kind of marketing services to attract, engage and convert online customers. The main objective of Digital marketing is to promote the brands and services through all kinds of digital channels in most effective way. It includes modules like Search Engine Optimization Training Course (SEO), Search Engine Marketing Training Course  (SEM), Content Marketing Training Course, influencer marketing, content automation, campaign marketing, data- driven marketing, e-commerce marketing, Social Media Marketing Training Course, Social Media Optimization Training Course, E-mail Direct Marketing Training Course, PPC Marketing Training Course, Google Adwords Training Course, Facebook ads Training Course, SMS Marketing Training Course, Remarketing Training Course, Mobile Marketing Training Course and many more to deal and connect directly with the commercial customers.
Why to do Digital Marketing Certification:
Digital Marketing Training Institute Course and Certification is the fastest growing market in the world. The techniques used in digital Marketing are quite simple and easy to understand but, the presence of certified marketers are quite less. Certified Digital Marketing Trainer in Kukatpally, KPHB, Hyderabad help the company to grow more as digital marketing utilizes a versatile and streamlined communications with the customers.
Digital Marketing Training Institute is considered to be more affordable than traditional marketing. This shows the high demand of certified marketers to the corporate world. Certification in digital marketing helps in developing the required skills and also to join the appropriate company. Certification from different modules of digital marketing will add extra value to the CV and take to the next level of designations. There are many certification courses in the Digital Marketing Training field which makes a person as a certified digital marketer. Google offers nearly about 10-12 certification modules like Certified Ad Words Training Institute (Fundamental to Advanced level), Google Analytics and Google Partners certifications to the candidates which have a high value and recognition in the market. According to Forbes Magazine, 79% of people prefer to shop online and 82% of people spend time more on internet. This shows the high demand of certified digital marketing in the industry.